God knows i am not the most charity minded person alive. And also that i don't use my blog for the purpose. But some sights just move you too much and you feel so helpless that you want to cry. And if such profound moments of sanity does not make you charitable, may be nothing ever will.
I had one of those moments when i saw this video in TV.
(courtesy:aircel and www.saveourtigers.com)
It is pathetic that one day, mostly in near future, we would be telling our next generation how a tiger used to looked like. How magnificent an animal it was. How graceful and proud it walked. How it was in abundance. How cute the cubs looked. And how it was our NATIONAL ANIMAL. And how we looked on carelessly as it was being poached and killed one by one. And how we lost a heritage and legacy.
If you feel a heartbeat for the plight of the last of them who are left to be hunted down, join hands with
www.saveourtigers.com
and help their cause.
Roar for them
. Spread word. FaceBook it. Blog about it. Tweet it(god knows you tweet too much). And just show you care.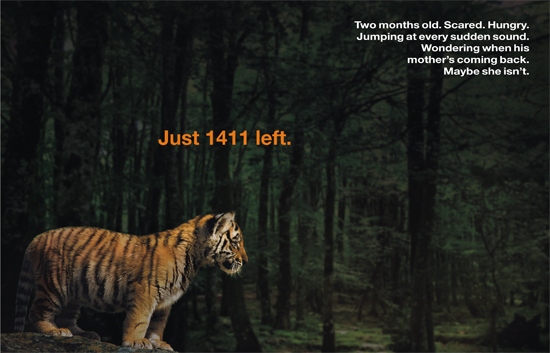 Lets Save This Cub!