Sadly, it has got nothing to do with the impending wedding or the fiance.
Its this Boy.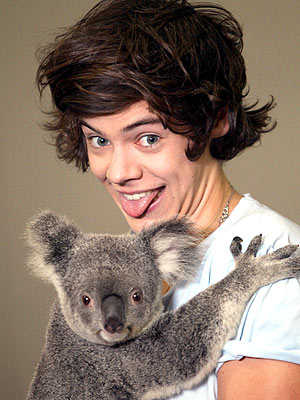 These are the almost bad ones.
Google Harry Styles and be amazed at the good ones.
Yes, he is legal. Barely.
Though no need to worry.
Its more maternal than eternal.
And its more antics, nature and the personality than the pop star.
Its really Old Lady Love.
And I am hooked.
Oh.
Their music is nice too. Check One Direction.
Its Pathetic to like Teen pop when you are near the age that shall not be named.
But, screw norms, i like teen pop!
This would be my favorite song.
Enjoy!
Adios!